How to order your Test - 4 Simple Steps

Step 1

- Order Your Test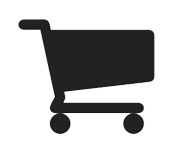 Notice: From 1.7.2023 you will need to send your Test-form to Germany
We've made our ordering your Test really easy, it's simply a matter of choosing which test is right for you then ordering your test securely online.
We accept payment by PayPal (even if you don't have a PayPal account) or you can pay by cheque or bank transfer. For international orders the best payment option is through bank transfer with Wise (TransferWise). Just select your prefered payment option at checkout.
---
Step 2

- Print & Complete the Form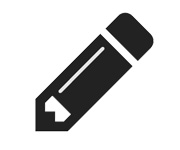 This applies for email and postal orders. Forms are not posted automatically. If you have ordered 2 or more tests, please print the form for each person (same order number - note on back)
Unable to print? If you require the Test-Application-Form to be send by post, please let us know at check-out in the 'Order Comments' box: e.g. post test form
Shortly after ordering your test online you will receive an e-mail from us, which will also contain a link to download the 'Test-Form'.
Please PRINT and COMPLETE the FORM fully, in CAPITAL LETTERS and in your own handwriting. Don't forget to sign and date it.
---
Step 3

- Provide a Hair Sample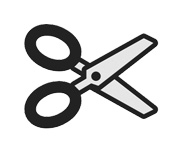 Cut a small sample of hair from your head (20-50 strands - approximately 1-3cm long).
Attach to Form: on the area provided ( top left) on the Test Application Form. Use clear tape or place in a small plastic bag or wrap in cling-film.
Hair condition: Please make sure that your hair is clean and no hair care products (gel, haispray) have been used. It doesn't matter if the hair has been previously coloured or permed.
If few or no hair is available you can send us finger-nail clippings. For babies you can use a cotton bud to send us a saliva swab from the mouth. For hygiene reason please place nail-clippings or saliva swab in plastic bag or cling film.
---
Step 4

- Post the Test-Form and Hair Sample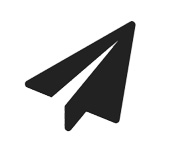 Place the completed Test-Form and hair sample in a standard sized envelope and
post it to us at the NEW ADDRESS in Germany from 1.7.2023:
Allergy Link
Mrs. Ute Eden
Strandstrasse 16
25938 Wyk Auf Foehr
Germany


Please write your Order Number (e.g. #23...) on the envelope, so we can send you a confirmation email that we have received your test-form letter.
Postage: 1st class is advised (posting will take app 3-4 days). You don't have to send by recorded delivery unless you prefer to do so (app.£7.50). Please make sure you put enough postage on the letter. A4 envelopes or additional thickness - when sending additional sample - will be charged as large letter.
Disclaimer: S
ubmitting your test-form implies your acceptance of the disclaimer
---
What happens next?
Once we receive your completed Test Form your test will usually be processed within 7-14 working days. Please allow up to 21 days for your report to be produced.
Receiving Your Report
Reports by E-mail
Once your test is processed, the report will be sent digitally (in PDF format) by email, to the e-mail address you provided when you placed your order. If you require the email to be sent to a different email address, please provide the @address on front of the form.
Reports by Post ( + email)
The test report will be sent via Royal Mail first class to the postal address you gave us when you placed your order. In addition will the report be sent by email as well.
Still need some help with your order?
If you have any questions regarding your order please contact us by email: info@allergylink.co.uk
or call: 0049 4681 7479238 / WhatsApp: 07866 835 708
Wishing you the best of health


Allergy Link
Save
Share this