Tissue Salts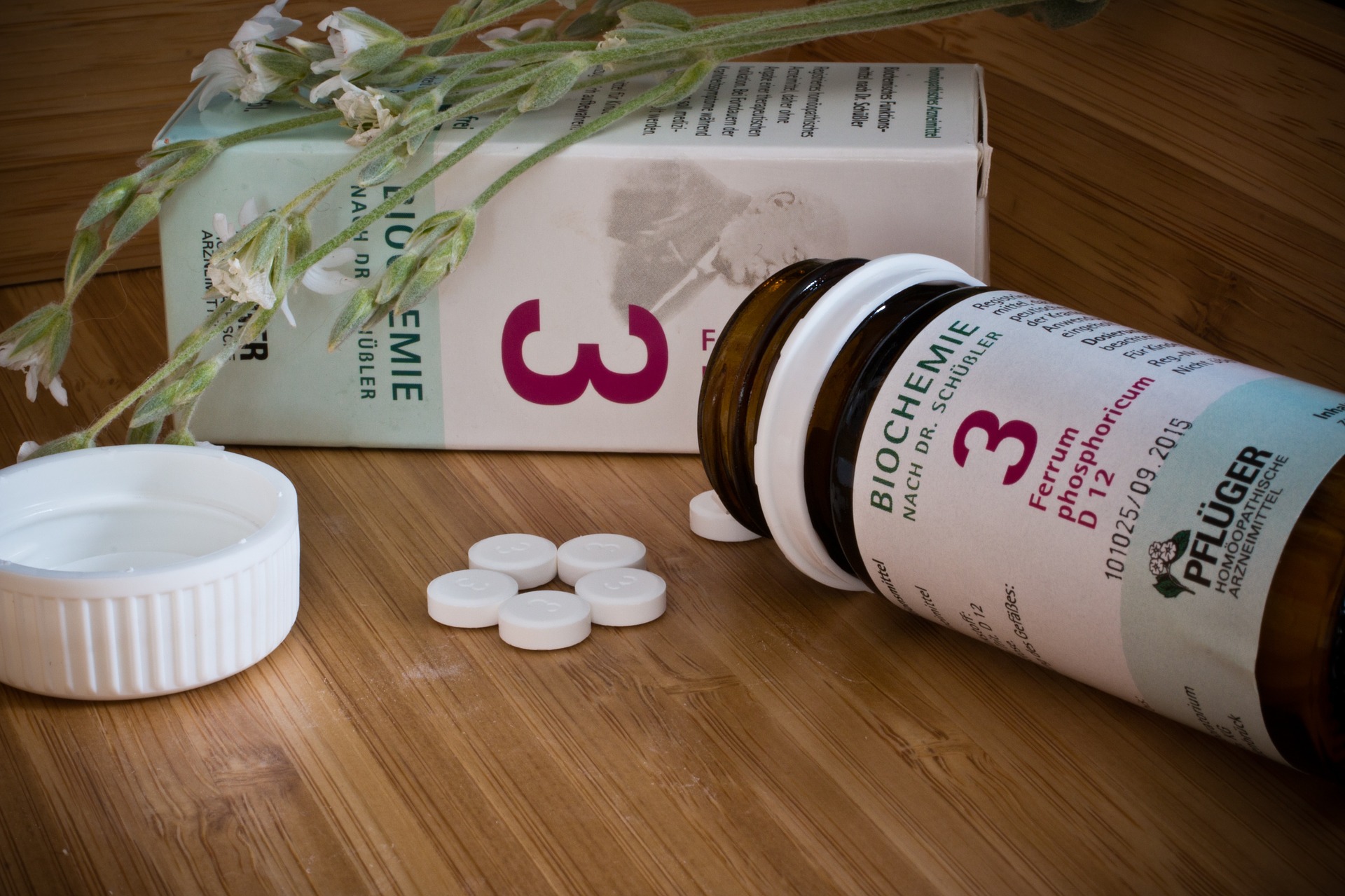 This page offers information only.
We do not give advice or sell Tissue Salts
Tissue Salts are essential minerals, also called Biochemic Cell Salts or Cell Salts.
The twelve most common mineral Tissue Salts are also found in the human body and are therefore critical for maintaining good health. Tissue salts aim to treat ailments by correcting imbalances or deficiencies in the body's cell nutrition, helping the body to restore itself to health.
Tissue salts are part of homeopathy and are moulded, allowing them to dissolve on or under the tongue quickening up the absorption into the bloodstream. Homeopathic treatment aims to encourage your body to rally its own defences to fight off the root cause of the problem.
Tissue Salt No.1 Calc. flur.
Indicated For: STRENGTHENS BONES AND TEETH / REJUVENATION. Maintaining tissue elasticity, muscles and ligaments.
Typical Symptoms: Vital for strong teeth and bones, elasticity of the skin, dry skin, brittle finger nails, red-brown marks in the corners of the eyes or stretch marks, corns, cracks. Impaired circulation, over-relaxed conditions, varicose veins, piles, haemorrhoids. spider veins.
Dizziness of all types. Constipation.
Tissue Salt No.2 Calc. phos.
Indicated For: ITCHING. Constituent of bones, teeth, gastric juices.
Typical Symptoms: Allergies, itching of the skin. Anaemia, impaired digestion, teething troubles, chilblains, muscle cramps, insomnia, chesty cough, osteoporosis, depressions, sore, aching throat, hiccup, memory lapse, epilepsy.
Tissue Salt No.3 Calc.sulf.
Indicated For: SKIN HEALING. Acne, pimples during adolescence, skin slow to heal, Blood constituent.
Typical Symptoms: Skin Ailments, for acne, pimples during adolescence, skin slow to heal, sore lips. infection of the ear and bronchitis, stuffy nose, abscess, bleeding gums.

Tissue Salt No.4 Ferr. phos.
Indicated For: COUGH AND COLD SYMPTOMS. The Biochemic First Aid. Oxygenates the blood stream
Typical Symptoms: Catarrh and sinus disorders, congestion, cold and flu, infections which are hot and red, chills, fevers, outitis or ear ache, diarrhoea, vomiting, constipation. Open wounds, inflammation, any pain, rheumatic pain. iron deficiency.
Tissue Salt No.5 Kal. Mur.
Indicated For: RESPIRATORY AILMENTS. In alternation with Ferr. Phos. Blood constituent and conditioner.
Typical Symptoms: Relief from Asthma, bronchitis, catarrh and sinus disorders. For coughs, colds & children's feverish ailments.Glandular swelling, bruises, headache.
Skin Ailments, dermatitis.
Tissue Salt No.6 Kal. Phos.
Indicated For: NERVOUS TENSION - Pick-me-up cell salt, Nerve soothing, balances mental or physical fatigue. Stress due to worry or excitement.
Typical Symptoms: Nervous exhaustion, stress and fatigue, depression, nervous headaches, memory weakness, low blood pressure, bleeding gums, feeling hungry after meals, tension headaches, muscle weakness. Sleeplessness. Good supplement for exhausted feeling brain and muscles, nerve nutrient. Irritability of youngsters, ADD, ADHD. Nervous indigestion. Hay fever
Tissue Salt No.7 Kal. Sulf.
Indicated For: SKIN CONDITIONER. Detox Cell Salt. For maintaining skin condition
Typical Symptoms: Skin Ailments, skin eruptions with scaling or sticky exudation, dry skin, adipisa, eczema, bad skin conditions, diseased nails and falling hair.
Headache, hangover. Supports circulation of blood in Veins. Catarrh, bronchitis, and Sinus Disorders.
Tissue Salt No.8 Mag. Phos.
Indicated For: CRAMPS & NEURALGIA. Top remedy for muscle spasms, Nerve Stabilizer. Anti-spasmodic
Typical Symptoms: Spasmodic nerve pains, sudden pain, varied muscle cramps like period pain, back pain, sciatica, neuralgia, migraine, nervousness. For the brain, spinal cord, heart and to calm the nerves. Sensitive teeth. Flatulence, trapped wind, acidity, heartburn and dyspepsia. Nervousness, hot flushes, calms spasmodic coughs, panic attacks. Hay Fever & Allergic Rhinitis
Tissue Salt No.9 Nat. Mur.
Indicated For: WATER BALANCE - in the body. Dryness or excessive moisture in any part of the body, flow of tears, loss of smell or taste. Maintains body water distribution.
Typical Symptoms: Helpful for digestive system. Dry eyes, itchy eyes, puffy eyes, poor eyesight. Skin problems: dry, itchy skin, bloated face. Hay Fever & Allergic Rhinitis, running nose, catarrh, sinus disorders. Oedema, water retention, and perspiration problems. watery colds. Fatigue, lack of energy, depression, cold hand and feet. Arthritis, cracking of joints, diabetes, dehydration, cystitis.
Tissue Salt No.10 Nat. Phos.
Indicated For: DIGESTION REMEDY - Heartburn. Supplement for all rheumatic diseases. Acid neutralizer. Over-acidity of the blood, gastric disorders, heartburn, rheumatic tendency.
Typical Symptoms: Food allergies / food sensitivities. Acidity, heartburn, dyspepsia, gas, burping, bloating, indigestion. Rheumatism, rheumatic conditions. Acne, eczema, spotty skin, pim¬ples. Morning sickness. Craving of sweets, Regulates the acid in the body and helps to get rid of excess water. Hot flushes (worsened with indigestion).
Tissue Salt No.11 Nat. Sulf.
Indicated For: 'FLU' SYMPTOMS. The "liver" Cell Salt - for water distribution and waste removal (detox).
Typical Symptoms: Blood purifier, Cleanses and purifies the body, maintain water balance in cells. Support for liver, gall bladder and gall stones, liverish symptoms, bilious attacks, watery infiltrations, kidneys, pancreas, intestines and lungs. Allergies, chronic diarrhoea, loose stools, colitis as well as nausea, diarrhoea and constipation. Acidity, heartburn and dyspepsia. Rheumatic conditions, swollen legs, oedema. Asthma, diabetes, headaches, sore lips, itchy skin, influenza.
Tissue Salt No.12 Silica.
Indicated For: BLOOD CONDITIONER - HAIR CONDITIONER, CLEANSER, ELIMINATOR. in alternation with Kali. Sulph. Supplement for hair, skin and nails.
Typical Symptoms: Skin ailments (impure blood), boils, brittle nails, lack-lustre hair, skin, nails, bone, blood and abscesses. Headaches; neuralgia; vertigo; tremors and paralysis. Menstrual troubles, cold extremities; dizziness or difficulty balancing. Hay Fever & Allergic Rhinitis. Excessive anger, irritation and nervousness, light sensitivity, fatigue and irritability.
Proper digestion, acidity, heartburn and dyspepsia.
TISSUE SALTS - Combination remedies. New Era produces also wide range of combination tissue salt remedies aimed at treating more varied symptoms and ailments. The combination remedy H is for Hayfever and Allergic Rhinitis to help combat symptoms such as sneezing, an itching, runny nose, watery eyes and a tickling throat. This remedy combines three different tissue salts as one single tissue salt would not cover all these symptoms.

Dosage and How to take the tissue salts:
For prevention or treatment of a chronic symptom, 4 to 8 tablets/moulds of a tissue salts are dissolved in the mouth 3-6 times daily. In acute cases one takes a tablet every 5 minutes, until the condition is better, but not more than a whole day. After this high intake one switches to the normal dose.
High dosage: If one uses the cell salts as a substitution therapy, one can take the tablets also in high dosage. In this case some users can take one dose every minute. This can result in more than 100 tablets a day.
Children up to six years suck I to 2 tab¬lets daily. In acute situations/discomfort, children can take a dose every one to two hours, and reduce to 3 - 4 times daily as soon as the condition gets better.
Several salts: If one wants to take several different salts, one takes three times a day one tablet of every salt. You can decide yourself, whether you want to take only one cell salt at a time or several cell salts together. Some cell salt enthusiasts take always many different salts, others take maximum three different salts within one day and others prefer only one single salt at the same time. The choice of single or several salts depends on which fits best in the actual situation.
6 Ways to use Tissue Salts
Since tissue salts are non-toxic, you can't make a mistake. Be adventurous and find the formulas that work best for you.Tissue salts may be taken internally, or used externally in crèmes, baths, or sprays. Tissue salts They dissolve within seconds in the mouth, water bottle, bath, or lotion. Many People put their tablets into a water bottle and sip it all day. When taken in water, they can even be acceptable by lactose-intolerant people. But there are also homeopathic tissue salts available in liquid form.
1. Dissolve in mouth:
Tap the right amount of tissue salt tablets into the cap and drop them into your mouth. They should dissolve instantly and taste good. Most people like the taste, even children. The most effective way to use tissue salts is to take 2 - 20 tablets at a time, one to three times daily.
2. Add to water (drinking):
There are almost no rules or precautions when using tissue salts in water. Many people use their daily dose of tissue salts individually, or in combination, in their water bottle, and sip a little all day long. The tissue salts "energize" the water and create a true 'mineral water'. This method allows for higher water intake and a smooth tissue salt delivery. The better the water, the better the results, as pure water dissolves out toxins, improves the joints, and your health in general. This method may work also for people who have problems with lactose, because the cell salts are diluted in water.
3. Hot drink – Hot Seven
If you need a strong push of cell salts, may be because of acute pains or something similiar, you can prepare a hot drink. This hot drink method is often used with the cell salt Magnesium phosphate (No. 7 or 8). In Germany the hot drink method ist therefore called the "Hot Seven".
Magnesium phosphate (7 EU/ 8 UK) is the painkiller of the cell salts. It is taken against pains and cramps. As a hot drink the cell salt Magnesium phosphate is assimilated especially fast by the body and thereby works quite fast.
But you can use the hot drink method with all cell salts. You can even mix several cell salts to prepare a hot drink.
• Put up to 10 tablets in a cup.
• Pour hot water in the cup.
• Wait until the tablets resolve. (This mixture may not be stirred with metal spoons). Drink hot
4. Gels, Creams, and Lotions:
Tissue salts are versatile and can be used in various external ways. Tissue salts are incorporated into crèmes and used on the skin. Remember, they work on a cellular level. If you are a "do-it-yourself" kind of person, you can make your own gels or crèmes. Here is the recipe: Take your favourite tissue salt or combination of salts, crush the tablets into powder and put into a non-aromatic (non-smelling) gel like Aloe. Gels have the advantage of being water based and non-sticky and are easily absorbed into the skin. Put five to ten crushed tissue salt tablets In one ounce of your favourite gel, etc, and mix well, then keep the container tightly closed. Some of the products absorb the salts better then others. Don't worry about the appearance. Creams have an advantage of a slower delivery of tissue salts to the skin. They have a time release effect. The disadvantage is slow sticky sensation that may happen. You may continue to rub them in for faster absorption.
Oils don't absorb the tissue salts very readily but are soothing to the skin and can be used in non-smelling massage oil.
Use your tissue salts gels, oils, creams, or lotions on sore or painful areas, organ areas as well as acupressure points, meridian lines and chakras. Just remember to consult a doctor if an area is very painful or sore for several days or weeks.
5. Poultice:
Create a tissue salt poultice by putting ten or more specific tissue salts or a combination of salts (formula) in a quart of purified water and stir or shake vigorously for 2 minutes. Put a soft cotton towel in the water and then wring out the excess. Put the cloth on the part of the body that you want to relieve. You can put cold water on for sunburns. Hot water poultices, with the right tissue salt formulas can relieve pain, sooth menstrual cramps, and more. You can also use the poultice over a particular organ or muscle.
6. Baths:
Enjoy the luxury and therapy of putting tissue salts into your bath water. The tissue salts disperse well into the water while the pores of the body open up to accept the minerals. Use twenty 20 pellets of any tissue salt in bath water, or use a combination that adds up to that number of tablets. For a general detoxification bath, put 20 tablets into hot water. A simple strengthener for those with osteoporosis would be Calc Phos, Calc Fluor, and Silicea. You can put 20 of each, if you like. A good pain formula is Ferrum Phos, Mag Phos, and Nat Sulph. A relaxing bath should have Mag Phos, Kali Phos, and Nat Mur. To alleviate the discomfort of menstrual cramps, use Mag Phos, Kali Sulph, Kali Phos.
Safety: In general they are extremely safe, but common sense must be used in determine dosages, and the individual's response must be attentively. In most cases there are no side effects when taking tissue salts.
Possible Reactions: Symptoms may be temporarily intensified; already existing pain can increase; rashes can become more intensive and a sense of fatigue can grow. These reactions are called "first aggravations". It is an indication that the organism, with the help of tissue salts, is intensifying work in the af¬fected areas.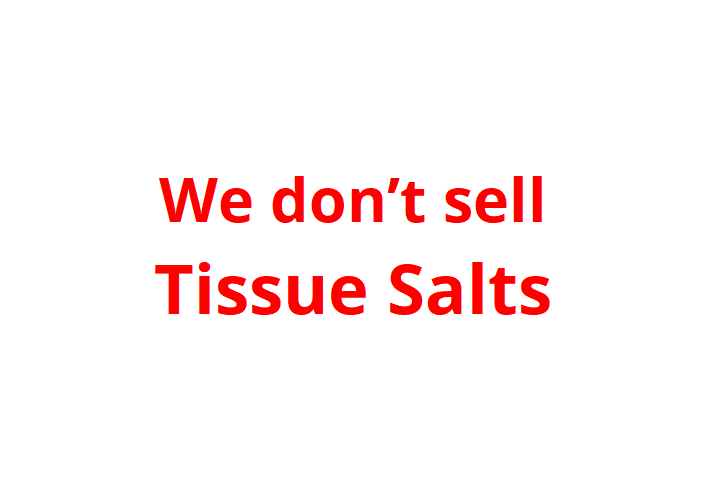 Please Note:
This page offers information only about Treatment Options for Allergies & Intolerances. Allergy Link does not provide Allergy or Intolerance treatments.
Share this